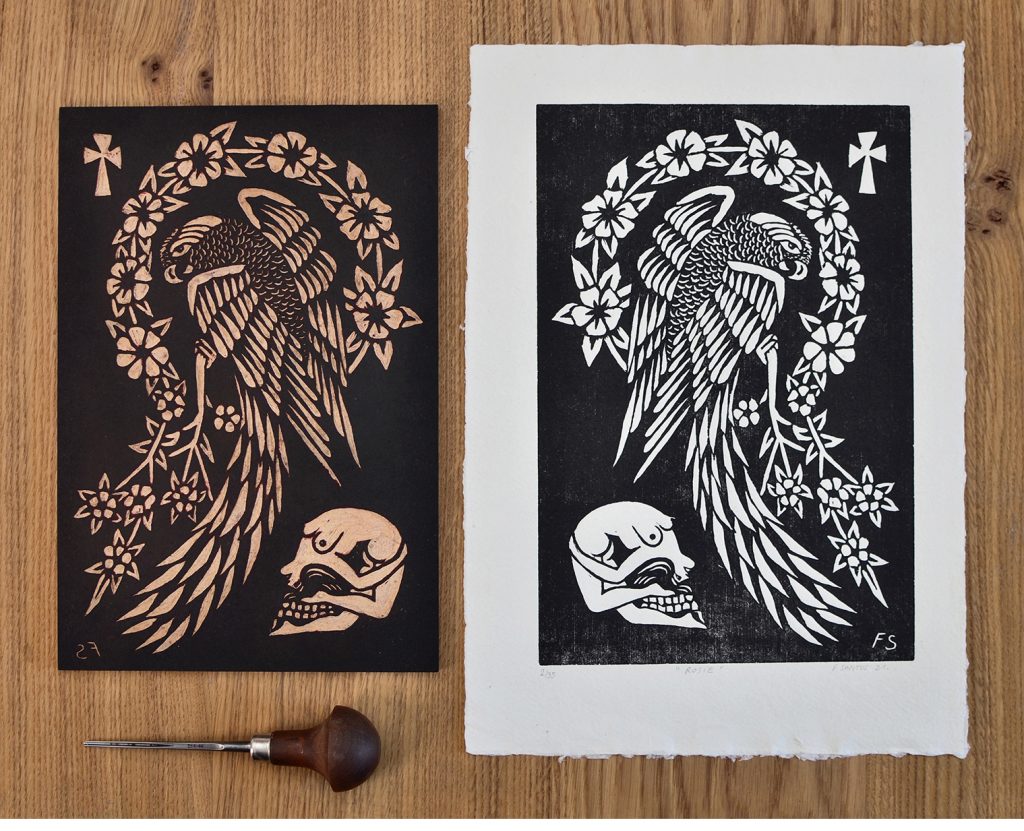 ROSIE. Limited edition /36
30 black ink, 2 red ink, 2 gold ink, 2 red and black ink on 150gsm Khadi rag paper. 21×29,7cm
Done in Tours in 2021 at Vaderetro Editions with the help of Julian Santus and Junior Tattooer.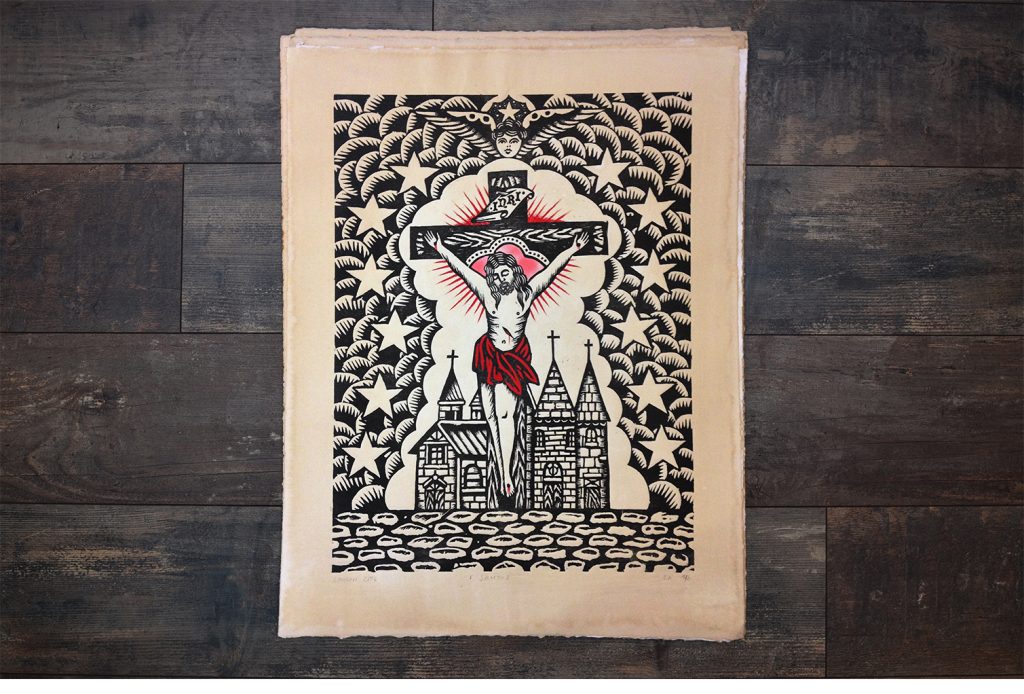 INRI. Limited edition /13
hand finished with ink and colour pencil on 250gsm Rives White 100% cotton paper. 50x65cm
Done in London in 2016 at ThoseBadDays Editions with the help of Servadio and Julian Santus.